Extracorporeal Shock Wave Treatment for Plantar Fasciitis
Plantar fasciitis is an inflammation of the plantar fascia, which is a band of tissue that runs along the bottom of your foot and connects your heel bone to your toes. This condition can cause heel pain that's often more severe or noticeable in the morning. Shockwave therapy for plantar fasciitis is generally considered an effective treatment. Shockwave therapy is a non-invasive treatment with minimal preparation, resolves pain quickly, and is considered safe to use. Shockwave therapy has a lower risk of complications than medication or surgical treatments and can help people with plantar fasciitis avoid unnecessary surgery.
Cure Plantar Fasciitis with Our Shockwave
Shockwave therapy generates high-energy shockwaves that are focused on a specific area of the foot. These shockwaves are acoustic waves that carry energy and can penetrate deep into the tissues. When directed at the target area, they stimulate increased blood flow, reduce inflammation, break down scar tissue, and promote the body's natural healing processes. This can lead to pain relief, improved tissue regeneration, and enhanced overall function in the treated area.
Specification
| | | | |
| --- | --- | --- | --- |
| Host color | White | Power | 260W |
| Rated voltage | AC110V / AV220V | Frequency | 50Hz / 60Hz |
| Current | 5A Max | Operating frequency | 01 – 20Hz |
| Transmitter heads | 5 | Working intensity | 0.5 – 8.0Bar |
| Device size | 405 x 360 x 205mm | Weight | 12kg |
Product Details
Handle Head
To replace the transmitter heads according to treatment requirements, ensure that the shockwave machine is powered off and disconnected from the electrical source.
Trigger Button
The handle trigger button is designed to control the shockwave treatment while enhancing safety with its ergonomic design and gives support adjusting for energy level and strike times based on real needs.
Display Screen
This shockwave machine is designed with multifunctional treatment and a display screen to give users the convenience of setting the treatment settings such as frequency, voltage, and energy level.
Air Filter
The air pump filter can filter the dust in the air during use, effectively improving the durability of the instrument.
Cooling Fan
The cooling fan on a shockwave machine is designed to prevent them from overheating during treatment sessions.
Transmitter Heads
Multifunction Treatment
Knee Osteoarthritis
Inflammation is a common cause of knee pain, and shockwave therapy can help reduce inflammation in the knee joint. This is achieved by increasing blood flow to the area, which promotes the body's natural healing process and helps reduce inflammation.
Wrist Arthritis
Wrist pain can be caused by sprains or fractures from sudden injuries, repetitive motions, or other problems. Shockwave therapy is stimulate blood flow and cell regeneration in the injured or painful area and recover from pain.
Rotator Cuff and Frozen Shoulder
Rotator cuff disease is the most common cause of shoulder pain and also other injuries. Shockwave therapy passes shockwaves through the skin to the affected area, break up calcium deposits and recover shoulder pain.
Neck Muscle Pain
Shockwave therapy is a non-invasive remedy for neck pain. Using acoustic waves, it stimulates healing by promoting blood flow and tissue regeneration. This therapy is commonly applied for conditions such as muscle strains or cervical issues.
Tennis Elbow
Tennis elbow, also known as lateral epicondylitis, is a painful condition caused by the inflammation and degeneration of the tendons. Shockwave therapy accelerates the healing process by stimulating the production of collagen, a protein that helps repair damaged tissue in the elbow.
Trochanteric Bursitis
Shock wave therapy is therefore an excellent treatment to recover hip pain. Shockwave therapy helps to relax tight muscles and reduce muscle spasms contributing to back pain.
Ankle Tendonitis and Plantar Fasciitis
Shockwave promoting healing and reducing pain and treatment improves the range of motion in the affected area. This shockwave helps to break down scar tissue and adhesions that may be causing pain or restricting movement.
How To Use The Device
First, insert the handpiece connector into the host power outlet located in the front of the host.
Second, connect the power cord to the host power port behind the host and then insert the plug into another end of the power socket.
Next turn on the power switch.
Lastly, select the corresponding functional mode in the system.
The treatment typically takes between 5 – 20 minutes and the intensity can be adjusted throughout the session if required.
Most people will need 3 – 5 sessions but in many cases, one session is enough to reduce pain considerably.
Program Interface
Precaution / Caution
Do not use it on the same part for a long time.
If you feel uncomfortable, please stop using it immediately.

Stay in the correct posture, especially sitting and sleeping positions.
Do not use a massager if there are the following conditions :
Tumors, lung tissue, major blood vessels/nerves, or infection in the treatment area
Epiphyseal plate, brain, or spine in the treatment area
Coagulopathy including thrombosis
Applying immunosuppressive
Joint fluid seepage or joint replacements
Cognitive/mental disorder or poor sensory function
Pacemakers or other implanted devices
Pregnancy
Open wounds
Package List
1 x Host
1 x Handpiece with cable
1 x Power cord
5 x Transmitter heads
Others: The tools for maintenance of the handpiece
Certified
CE certificate indicates that this product has been assessed by the manufacturer and deemed to meet EU safety, health, and environmental protection requirements.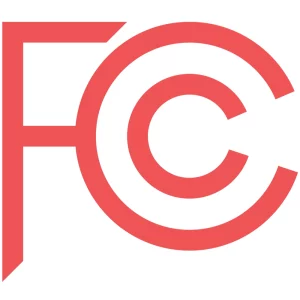 FCC certificate indicates that this product has been assessed by the manufacturer and deemed to meets regulated limits for ionizing radiation protection requirements.
Product Pictures