Shockwave Therapy for Erectile Dysfunction (ED)
Introducing our new device for erectile dysfunction a simple effective solution that can change your life. It uses gentle pulses to improve blood flow in the penis, making erections better and reducing discomfort. This device is easy to use, painless, and doesn't require any invasive procedures. Experience improved intimacy and confidence with our user-friendly device, designed to make your sexual health better.
Now Men Can Improve Their Sexual Health at Home
As men get older, it's common to face challenges in the bedroom. But now, there's an easy and private way to improve your sexual health without going to the doctor or dealing with medications. It's called shockwave therapy, and you can do it at home. This simple method can help you maintain your performance and feel more confident in your relationships, making intimacy easier and more enjoyable.
Symptoms
Erectile dysfunction symptoms include:
Reduced sexual desire
Feel unenergy during sex
Trouble getting an erection
Trouble keeping an erection
Inconsistent pre-intercourse erections
Specification
| | | | |
| --- | --- | --- | --- |
| Host color | Silver + Blue | Power | 90W |
| Rated voltage | AC110V / AV220V | Frequency | 50Hz / 60Hz |
| Current | 2A Max | Energy Frequency | 16 |
| Transmitter heads | 7 | Energy level | 12 |
| Device size | 215 x 60 x 60mm | Suitcase size | 400 x 300 x 200mm |
Proven Effectiveness
A Private, at-home ED Solution
Absolutely 0 side effects ,harnesses the power of acoustic wave therapy
For a safe, non-invasive, and pain free ed solution.
Proven Results
When you begin using Acoustic Shockwave Therapy for ED, you can expect a low key ED treatment with high key results. In turn, you can enjoy more satisfying nights in the bedroom.
Stop Using Unreliable Quick Fix Supplement
INEFFECTIVE TREATMENT SOLUTION
Unfortunately, pills and supplements are an expensive, ineffective, and short-term ED fix that leads to lackluster results.
EXPENSIVE AND DISAPPOINTING
You've seen the ads. You "know a guy." And you may have even tried taking pills yourself. Stop wasting money on side-effect ridden supplement treatments that don't work.
Improve The Blood Circulation
Product Feature
12 Energy Level
This shockwave is designated with adjusting for energy level and strike times based on real needs and allows the machine to draw the necessary electrical energy to operate.
Ergonomic Handpiece
The handpiece of the shockwave flexibility of holding during treatments and very simple maintenance method.
Quick and Easy Transmitter Switching
To replace the transmitter heads according to treatment requirements, ensure that the shockwave machine is powered off and disconnected from the electrical source.
Privacy Protected
This shockwave machine is lightweight design enhances mobility, allowing users to conveniently carry the device to different locations.
Power Button
The power Button must be ON for shockwave treatment so that energy travels from the device to the hand handle which ends with the transmitter head.
Control Panel
This shockwave machine shows frequency setting and energy level setting. Users were able to control treatment settings according to their requirements.
Multifunction Treatment
12 Different Types of Treatments
This shockwave therapy machine is designed with 12 kinds of functional modes that are installed for easy choice and users can choose according to their needs.
This shockwave machine is designed as a multifunction treatment for different parts of the body. It is expertly formulated to aid in the recovery of various ailments such as plantar fasciitis, trochanteric tendonitis, tibial stress syndrome, shoulder pain, calcific tendonitis, bursitis, joint stress, and muscle cramps. Our product accelerates metabolism, strengthens blood circulation, stimulates bone healing, and promotes neovascularization. It also reduces nerve excitability, relieves pain, decomposes adhesions, and facilitates rapid recovery from sports injuries. With our product, you experience quick healing, reduced pain, and improved overall well-being.
How To Use The Device
First, insert the handpiece connector into the host power outlet located on the front side of the host.
Second, connect the power cord to the host power port on the back side of the host (behind the suitcase) and then insert the plug into another end of the power socket.
Next turn on the power switch at the back side of the host.
Lastly, select the corresponding 12 functional modes in the system.
The treatment typically takes between 5 – 20 minutes and the intensity can be adjusted throughout the session if required.
Most people will need 3 – 5 sessions but in many cases, one session is enough to reduce pain considerably.
Device Maintenance Method
Unscrew the transmitter.
Loosen the screw with a screwdriver.
Unscrew the threaded braces with a wrench.
Remove the gasket and bullet.
Precaution / Caution
Do not use it on the same part for a long time.
If you feel uncomfortable, please stop using it immediately.

Stay in the correct posture, especially sitting and sleeping positions.
Do not use a massager if there are the following conditions :
Tumors, lung tissue, major blood vessels/nerves, or infection in the treatment area
Epiphyseal plate, brain, or spine in the treatment area
Coagulopathy including thrombosis
Applying immunosuppressive
Joint fluid seepage or joint replacements
Cognitive/mental disorder or poor sensory function
Pacemakers or other implanted devices
Pregnancy
Open wounds
Package List
1 x Host
1 x Handpiece with cable
1 x Power cord
7 x Transmitter heads
3 x Soft tip heads
5 x Silicon rubber cases
Others: The tools for maintenance of the handpiece
The device comes with seven different transmitter heads :
8mm Head: Specifically for targeting acupuncture points or small finger joints.
15mm Convex Head: Designed for addressing smaller muscle tissues effectively.
15mm Concave Head: This head is meant to reach deeper structures within the body.
20mm Concave Head: Intended for myofascial treatment and focusing on myofascial trigger points.
36mm Head: Ideal for treating larger muscle tissues comprehensively.
Flat Head: Specifically designed for erectile dysfunction (ED) treatment and addressing relevant concerns.
Cylinder-shaped Head: Tailored for ED treatment and offering a unique approach to enhance its efficacy.
ED Treatment Silicone Head
ED Treatment Silicone Head
ED Treatment Silicone Head
ED Treatment Flat
Transmitter Head
15mm Concave
Transmitter Head
15mm Convex
Transmitter Head
20mm Concave
Transmitter Head
ED Treatment Single
Point Transmitter
Head
Certified
CE certificate indicates that this product has been assessed by the manufacturer and deemed to meet EU safety, health, and environmental protection requirements.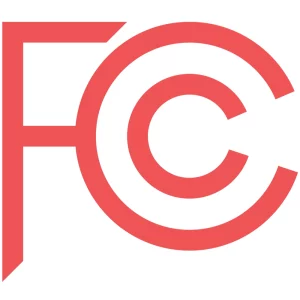 FCC certificate indicates that this product has been assessed by the manufacturer and deemed to meets regulated limits for ionizing radiation protection requirements.
Product Details