Mini Portable Oxygen Concentrator
Efficient, Long-lasting Oxygen
As the smallest and lightest POC ever developed, mini oxygen concentrator is built for today's patients with features like: attractive and sleek design; seas-to-remove external battery; light weight intuitive, easy-to-read screen; and strong, comfortable carrying case.
It's your companion on flights, road trips, and adventures. Enjoy continuous access to reliable oxygen, empowering an active lifestyle while prioritizing your health.
Specification
| | |
| --- | --- |
| Output Wattage | ≤18 W |
| Voltage | 9V – 12.6V |
| Oxygen Flow | 3 – 3.5L |
| Oxygen Purity | 30% ±2% |
| Noise Level | ≤45 dB |
| Weight | Machine 920g Battery 380g |
| Size | 135 x 85 x 190mm, 5.3 x 3.3 x 7.4'' |
Breath of Life, Wherever You Roam.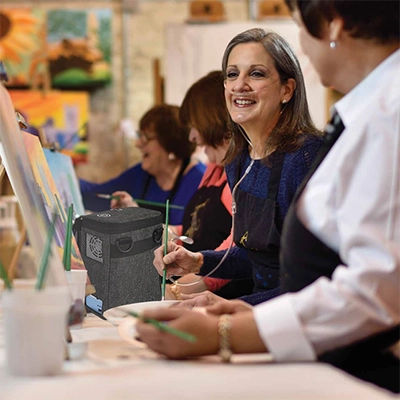 Multiple Application
Outdoor Travel
Additional battery that extends usage to up to 4 hours. In total, we provide two batteries for your convenience.
 In Car Travel
Provide car charger so you can use a small oxygen machine while traveling in your car. You won't have to worry about the battery running out.
Home Use
Experience uninterrupted oxygen therapy with the convenience of our provided home charger. We will provide the charger plug according to your country.
Features
Simple Smart Design
Weighing only 1.3kg. Its compact size and portability make it the perfect solution for on the go oxygen therapy, providing convenience and ease of use for individuals in need of respiratory support.
Shoulder Bag
Provided handy shoulder bag that makes it easy to take the mini oxygen concentrator with you. It's a nice and useful addition that adds a lot of convenience.
Extra Battery Pocket
Our shoulder bag features a dedicated pocket designed for an extra battery, ensuring utmost convenience by keeping everything you need in one place.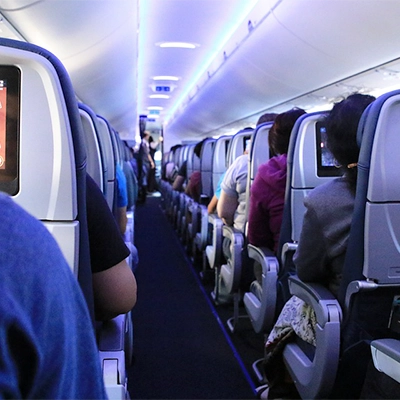 Flight Friendly
This product is designed to be easily brought onboard, offering convenience and versatility wherever you go.
Noise Reduction Technology
Operating with remarkable silence, our product produces a mere 45dB of noise, ensuring a peaceful and undisturbed environment during its operation.
3 Stage Air Filter
Ensuring clean and pure oxygen for your respiratory needs. Experience enhanced purification and breathe with confidence.
Minimal Control Panel
User friendly design with a single button for easy on and off operation. Enjoy the simplicity of controlling your oxygen therapy with just a press of a button.
Different Cannula Provided
Detail
Water Trap
Water traps are devices that trap condensation in oxygen tubing before it reaches the patient. The clear design allows for quick and easy visual assessment of when to clean or replace.
Air Vent
Facilitates proper airflow, maintaining optimal temperature regulation in the motor part for improved performance and durability.
Air Intake
Built-in air intake vent for efficient airflow, ensuring reliable oxygen delivery with minimal noise.
FAQ
Service and Maintenance
Our product is built to last, offering dependable performance for a generally trouble-free period of three to five years. Regular maintenance can be conveniently done at home – simply use a cotton bud to clean the air intake and filter to remove dust.
Battery Lifespan
The battery lifespan may vary depending on individual usage patterns. If you notice a decline in battery performance over time, rest assured that you can easily replace it. Replacement batteries are readily available for purchase on our website, ensuring that your product continues to operate at its best.
Delivery Time
You can expect your order to arrive within the next two weeks, allowing you to enjoy our product promptly.
For Users with Serious Health Conditions
Our device provides oxygen with a purity level of 30% ±2% at 3 – 3.5 liters per minute setting. If you have a serious health condition, we recommend consulting your doctor to determine if this device is suitable for your specific needs. Your health and safety are our top priorities.
Bringing on a Flight
Yes, our machine is approved for in-flight use. It complies with airline regulations and can be safely brought onboard during your travels. Additionally, you'll be pleased to know that our machine operates silently, ensuring it won't disturb other passengers during the flight. Your comfort and convenience are important to us.
Packing List
Charger Provide According Your Country
Certified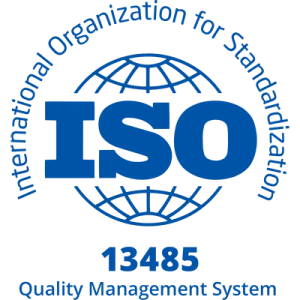 ISO 13485:2016 Certified
This product certified to meet the rigorous standards outlined in ISO 13485:2016,  maintaining the highest levels of quality and safety in medical device manufacturing.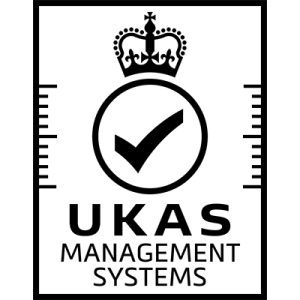 UKAS Quality Management Certified
This product hold UKAS (United Kingdom Accreditation Service) certification, further confirming our commitment to excellence in product quality and safety.