Compact and Powerful
Our Pulse Dose Oxygen Concentrator delivers medical-grade oxygen at 93% purity, ensuring precise and reliable oxygen supply. Its intelligent pulse dosing technology conserves energy and enhances portability, making it perfect for on-the-go use. Experience confidence and convenience with our reliable oxygen source, seamlessly integrating into your lifestyle.

Detachable Battery

Specification
Weight
1.89kg (4.37lbs) (includes battery)
Battery
6800mA
Oxygen Flow
1 – 5L (

When there is no breath detected, the device will offer continuous flow automatically)

Oxygen Purity
> 93% ± 3% at all settings
Noise Level
≤38 dB
Size

199 x 183 x 86mm (7.84 x 7.21 x 3.39″) 

Wattage
Output 55W
Voltage
14.4V – 20V
Addressing Travel Oxygen Concentrator Concerns
Lightweight and Portable
Weighing just 1.98kg, including the battery, our device is incredibly convenient for travel. Its compact size and the added shoulder strap make it perfect for on-the-go use, providing you with unmatched mobility and ease wherever you are.
Low Noise Technology for Peaceful Journey
Our Low Noise technology guarantees that using our product during journey won't disturb other passengers, allowing for a peaceful and comfortable journey. Enjoy the benefits of oxygen therapy discreetly while maintaining a tranquil cabin environment.
Detachable Battery for Extended Travel Use
With a battery life of up to 4.5 hours, you can use our product worry-free during travel, and for added convenience, our detachable batteries are available for purchase to keep you prepared for extended journeys. Enjoy continuous oxygen support without the concern of running out of power, whether you're in the air or on standby.
Free Yourself from Home
Product Features
Control Panel
Our user-friendly interface allows effortless adjustment with 5 customizable levels, ranging from 1 L to 5 L, ensuring personalized oxygen delivery to your specific needs.
Whisper Operation
Operating with remarkable silence, our product produces a mere 38dB of noise, ensuring a peaceful and undisturbed environment during its operation.
Durable Metal Filters
Washable and resistant to acids, alkalis, and high temperatures. They ensure clean, contaminant-free oxygen intake, providing you with a consistently pure and healthy oxygen supply.
Oil Free Compressor
The concentrator's oil-free compressor ensures clean, pure, and safe oxygen delivery, eliminating the risk of contamination and providing users with reliable and high-quality oxygen therapy.
No Angular Design
Featuring a smooth, angular-free design. Its integrated technology ensures both beauty and portability, enhancing your overall user experience.
Oxygen Outlet
Designed to prevent oxidative cracking and keep nasal cannulas securely in place for a hassle-free oxygen experience.
Control Panel Instruction
Car Adapter (Need Attention Please)
Ensure you're mindful of your vehicle's input voltage: if it's DC24V / 15A, you can use the machine while charging. However, with DC12V / 10A, you can only charge it to prevent blowing the fuse. Stay safe and use the right voltage for uninterrupted use of your device.
Operating Environment
Altitude: Within 4000M
Temperature: -10 to 40˚C
Humidity: ≤80%
Atmospheric pressure: 86 – 106Kpa
Packing List
Charger
Provide according your country
Certified
CE certificate indicates that this product has been assessed by the manufacturer and deemed to meet EU safety, health, and environmental protection requirements.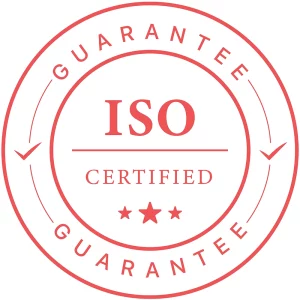 This product is certified to meet the rigorous standards outlined in ISO ,  maintaining the highest levels of quality and safety in medical device manufacturing.