Mini Portable Smallest Portable Oxygen Concentrator
| | |
| --- | --- |
| Dimension | 164 x 100 x 184 mm / 6.45 x 3.93 x 7.34″ |
| Battery Life | 2 batteries up to 6 hours |
| Pressure | 10Kpa ± 10% |
| Weight | 1.6kg including battery |
| Noise | ≤ 45 dB |
| Air Flow | 1-5L Adjustable |
| Oxygen Purity | ≤ 90% ± 3% |
| Voltage | AC 100 – 240V 50 / 60Hz |
Multiple Places
Addressing Travel Oxygen Concentrator Concerns
Simple Smart Design
Weighing only 1.2kg. Its compact size and portability make it the perfect solution for on the go oxygen therapy, providing convenience and ease of use for individuals in need of respiratory support.
Low Noise Technology Peaceful Journey
Our Low Noise technology guarantees that using our product won't disturb other passengers, allowing for a peaceful and comfortable journey. Enjoy the benefits of oxygen therapy discreetly while maintaining a tranquil cabin environment.
Detachable Battery for Extended Travel
With a battery life of up to 3.5 hours, you can use our product worry-free during your travel, and for added convenience, our detachable batteries are available for purchase to keep you prepared for extended journeys. Enjoy continuous oxygen support without the concern of running out of power, whether you're in the air or on standby.
Features
Shoulder Bag
Provide a handy shoulder bag that makes it easy to take the mini oxygen concentrator with you. It's a nice and useful addition that adds a lot of convenience.
Long Hour Battery Usage
Long-lasting battery charges in just 2 hours each, providing an impressive 6 hours of continuous operation. This efficient charging system ensures minimal downtime, allowing you to enjoy extended usage without interruptions.
Minimal Control Panel
Simplified concise control system with intensive design under the control of only 4 buttons. Added brand new high attitude mode.
3 Stage Air Filter
Ensuring clean and pure oxygen for your respiratory needs. Experience enhanced purification and breathe with confidence.
Packing List
Home Charger
We will provide the charger plug according to your country.
FAQ
Service and Maintenance
Our product is built to last, offering dependable performance for a generally trouble-free period of three to five years. Regular maintenance can be conveniently done at home – simply use a cotton bud to clean the air intake and filter to remove dust.
Battery Lifespan
The battery lifespan may vary depending on individual usage patterns. If you notice a decline in battery performance over time, rest assured that you can easily replace it. Replacement batteries are readily available for purchase on our website, ensuring that your product continues to operate at its best.
Certified
CE certificate indicates that this product has been assessed by the manufacturer and deemed to meet EU safety, health, and environmental protection requirements.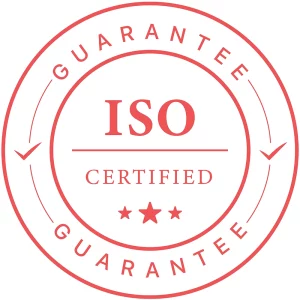 This product is certified to meet the rigorous standards outlined in ISO ,  maintaining the highest levels of quality and safety in medical device manufacturing.