Hair Fall Problem
Happens when the immune system attacks hair follicles and causes hair loss
Hair typically falls out in small, round patches about the size of a quarter
Men and women get it equally, and at any age
People with certain autoimmune diseases, such as psoriasis, thyroid disease, or vitiligo
Types of Alopecia Areata
Patchy Alopecia Areata
In this type, which is the most common, hair loss happens in one or more coin-sized patches on the scalp or other parts of the body.
Alopecia Totalis
People with this type lose all or nearly all of the hair on their scalp.
Alopecia Universalis
In this type, which is rare, there is a complete or nearly complete loss of hair on the scalp, face, and rest of the body.
Unlock Your Worries for Hair Loss
A popular and proven way to treat hair loss, low-level laser light therapy (LLLT) stimulates hair regrowth in women and men. You'll form stronger hair follicles for thicker-looking hair. Plus LLLT doesn't just mask or hide your hair loss, it treats it without drugs or surgery. Use the cap anywhere for 6 minutes per day to treat hair loss with visible results as the silicone light cap fits under most sports hats and you can move about as normal while the treatment takes place. Enjoy faster results than the entry-level model with more than double the laser power!
Specification
| | | | |
| --- | --- | --- | --- |
| Laser Wavelength | 650NM±10NM | Laser Power | 5MW |
| Head size | 58cm – 61cm | Power socket | Type – C |
| Treatment time | 30mins | Laser lights | 94pcs |
| Device size | 340 x 265 x 145mm | Weight | 220g |
Before / After Treatment
Laser Hair Regrowth Cap For Alopecia Areata Technology
Penetrates the scalp 3-5MM directly to the roots of hair follicles, providing adenosine triphosphate (ATP) required for hair follicle cell proliferation to activate from the source.
Within mitochondria, red light stimulates an enzyme called cytochrome c oxidase. This causes the mitochondria to produce more energy, adenosine triphosphate (ATP). This extra energy allows the body to begin repairing damaged tissue and sending vital nutrients to your hair strands, restarting the hair growth process.
Red light also causes blood vessels to dilate, increasing blood flow to the scalp. Coupled with the accelerated production of ATP, there is now a vast amount of energy and resources available to grow new hair.
Step by Step of Hair Development
Reduced oil output – 4 weeks – 6 weeks
Refresh scalp – 8 weeks -12 weeks
Reduce hair loss & Strengthen hair roots – 12 weeks – 32 weeks
Activate hair follicles & new hair – After 32 weeks
Stop Using Unreliable Quick Fix Treatment
Supplements
Hair growth supplements are widely acknowledged for their effectiveness in promoting hair growth. Unlike certain hair growth drugs that may come with side effects and the challenge of relapse. Hair growth supplements can pose potential health risks and should be used with caution due to possible adverse effects.
Hair Transplant
Overharvesting in hair transplants can result in lasting damage to the donor area, causing thinning and patchy hair loss. This occurs when too many hair follicles are extracted, surpassing the natural capacity for regeneration, jeopardizing both the aesthetic and long-term health of the donor region.
Expensive Hair Growth Shampoo
Traditional hair growth shampoos excel at addressing surface issues like oil and dandruff but fall short in addressing the root cause of abnormal sebaceous gland secretion, often stemming from hair follicle atrophy. These shampoos provide temporary relief but may not offer a comprehensive solution to the underlying problem of compromised hair follicles.
Product Details
Deep Penetrate
The laser diode produces a wavelength of 650nm, which has strong penetrating and radiating power. It penetrates deep into the subcutaneous cells, provides the energy required for hair follicle cell regeneration, provides ATP required for cell division and nutrient transmission, accelerates hair follicle cell division, and promotes Hair growth.
94 Laser Lights
There are 94 pieces of beams for full scalp coverage. The dense laser beam can evenly irradiate every inch of the scalp, providing sufficient and effective laser treatment for hair follicles.
Type – C
Connect the USB2.0 port of the hair growth cap to a power bank or other power source. Put on the hair growth cap on the head and the smart sensor switch will automatically turn on the hair growth device.
Two Layers
There are 2 layers of the device which is a stylish cap with an inner laser hair growth device. Users need to take off the inner hair cap and put on the outer cap separately to keep it in the casing. Easy to portable everywhere.
Packing List
Certified
CE certificate indicates that this product has been assessed by the manufacturer and deemed to meet EU safety, health, and environmental protection requirements.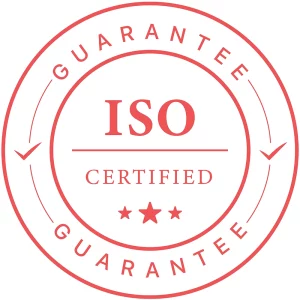 The International Organization for Standardization (ISO) ensures that the products and services are safe, reliable, and of high quality.