Air Compression Leg Recovery Boots Massage
Our air compression leg recovery boots massage provide full coverage compression to the feet, calves, and thighs, helping to flush out lactic acid and improve circulation. They offer a customizable recovery experience, with multiple pressure settings and adjustable timing options. These boots can be used with hot and cold therapy for maximum benefit, providing added relief to sore muscles and joints. Perfect for athletes or anyone looking to speed up recovery time and reduce muscle tension, air compression leg recovery boots massage will leave you feeling refreshed and ready to tackle your next challenge. Minimize recovery time and maximize recovery effect for better performance.
When Should I Use Them
Compression boots can be used at various points in your fitness routine to aid in recovery and improve performance. Many athletes use them after a workout to reduce muscle soreness and inflammation, but they can also be used before a workout to increase blood flow and prepare the muscles for exercise. It is best to wear compression boots for around 15 to 30 minutes.
Specification
| | |
| --- | --- |
| Material | ABS and TPU |
| Size/Weight |  21 x 25.6 x 22.7cm  1.5kg |
| Treating Mode | Mode A  / B / C |
| Pressure range | 60-240 mmHg |
| Input voltage | 110V / 220V; 50Hz / 60Hz |
| Rated Power | 18W |
| Plug | Available according to different markets like the US and EU standards. |
Features
Mode 1 Sequential Cycle Mode
Cyclical uniform therapy starts at the distal end and moves in succession toward the proximal end. Fills chambers one after the other, and then deflates to release the pressure.
Mode 2 Progressive Cycle Mode
Progressive peristaltic therapy is moving in a waveform up the distal end to the proximal end. Fills only three chambers one after the other, and then deflates to release the pressure.
Mode 3 Full cycle Mode
Continuous therapy inflates all chambers with the same amount of pressure in unison and sustains that pressure and then deflates to release the pressure.
Smart Sensor Technology
Innovative sensor system will precise control the pressure and adjust the inflation volume according to the different sizes of legs, which can provide you the most suitable and safe air pressure to prevent the danger of excessive contraction.
Zipper Design
Zipper wearable design make it more easier to put on. Please make sure the zipper is zip up completely before wearing, never try to use the system with the zipper partially or totally unzipped.
High Pressure Pump
Quick inflation the leg chamber in one minute. You may enjoy this powerful air compression with this pump.
Multiple Output
Can supply air to two camber at the same time. Flexible all-in-one design that allows the use of leg sleeves, cuffs or other sleeves at the same time. The high-quality silicone material ensures more durable and efficient operation of the device, fully relaxing every part of the body.
Premium and Safe Materials
All attachments include premium materials and overlapping zones for gapless compression.
Fit Right Your needs
Customize the following according to your needs:
1. Intensity control.
2. Position selection.
3. Massage duration.
4. Massage mode selection.
Deep Massage
360 degree full wrap with superimposed airbags for cyclic compression.
Handle Design
The machine's hidden handle makes it easy to carry, providing added convenience for users on the go.
Silent Operation
This machine offers a less noisy, comfortable operation that is not disturbing, making it ideal for a peaceful and enjoyable user experience.
Application
Packing List
Certified
CE Certificate
Indicates that this product has been assessed by the manufacturer and deemed to meet EU safety, health and environmental protection requirements.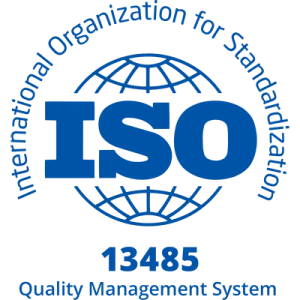 ISO 13485:2016 Certified
This product certified to meet the rigorous standards outlined in ISO 13485:2016,  maintaining the highest levels of quality and safety in medical device manufacturing.
FDA
FDA approval of a drug means that data on the drug's effects have been reviewed by CDER, and the drug is determined to provide benefits that outweigh its known and potential risks for the intended population.
ROHS
In accordance with the European Union's RoHS directive, the restriction relates to the use of such substances in electrical and electronic equipment. Its objective is to protect human health and the environment.