Pulse Dose Technology With Oxygen High Purity
The Pulse Dose Oxygen Concentrator we offer boasts a remarkable 93% oxygen purity, achieving the medical-grade standards. This exceptional purity ensures that you receive oxygen of the utmost quality, meeting your medical or therapeutic needs with precision. With its intelligent pulse dosing technology, it optimizes oxygen delivery, conserving energy and increasing portability, making it an ideal choice for those on the go. Experience the confidence and convenience of a reliable oxygen source that adheres to medical-class standards while fitting seamlessly into your lifestyle.
How Does Pulse Dose Work
Pulse dose oxygen delivery is customized to the way you breathe, it is breath initiate and how fast the oxygen is delivered is based on how often you breathe. This ensures that no oxygen is wasted and that you are only using the oxygen as you need it. Pulse dose delivery concentrators are a great option for time spent outside the home or when traveling. While pulse dose oxygen delivery can be a great convenience, it is not the best therapy for everyone. You may need continuous flow to keep your oxygen levels in a safe range. With pulse dose technology able to extend the battery usage, so that you able to enjoy the oxygen supply longer.
Addressing In-Flight Oxygen Concentrator Concerns
Flight-Approved Oxygen Solution
Officially approved for use on flights, meeting all aviation regulations and ensuring a hassle-free travel experience. With our device, you can bring and use it onboard with confidence, providing the oxygen therapy you need while adhering to all safety standards.
Low Noise Technology for Flight-Friendly
Our Low Noise technology guarantees that using our product during a flight won't disturb other passengers, allowing for a peaceful and comfortable journey. Enjoy the benefits of oxygen therapy discreetly while maintaining a tranquil cabin environment.
Detachable Battery for Extended Flight Use
With a battery life of up to 4.5 hours, you can use our product worry-free during your flight, and for added convenience, our detachable batteries are available for purchase to keep you prepared for extended journeys. Enjoy continuous oxygen support without the concern of running out of power, whether you're in the air or on standby.
Multiple Usage
Outdoor Travel
Battery usage to up to 4.5 hours.
Home Use
Will provide charger according your country.
 In Car Travel
Provide car charger so you can use a small oxygen machine while traveling in your car. You won't have to worry about the battery running out.
Control Panel Display
Specification
| | |
| --- | --- |
| Weight | 1.89kg |
| Battery | 6800mA |
| Oxygen Flow | 1 – 5L |
| Oxygen Purity | > 93% ± 3% |
| Noise Level | ≤45 dB |
| Size | 205 x 86 x 211 mm |
| Output Wattage | 55W |
| Voltage | 14.4V – 20V |
Features
Lightweight and Portable
Our product is designed to be incredibly lightweight, weighing only 1.89 kg, making it easy to carry and transport.
Flight Friendly
Our device is flight-friendly, meeting all aviation regulations for portable oxygen equipment, allowing you to travel with ease and peace of mind, even by air.
Detachable Battery
Our device is equipped with an 8-cell fast charging detachable battery, providing you with the flexibility to easily swap out batteries for extended usage.
Simple Control Panel
The portable oxygen concentrator is equipped with a user-friendly control panel, making it exceptionally simple to operate, even for elderly users.
PD Fast Charging
Our device features PD fast charging technology with Type-C connector, allowing you to achieve a full charge in just 2 hours. Will provide the 2 or 3 pin charger according to your country.
Smart Intelligent Alarm System
Ensures your safety during oxygen therapy. Alarm will beep if it detects a pause in breathing, instantly transitioning to continuous oxygen flow to provide immediate support and peace of mind.
High Oxygen Purity
Our product guarantees an oxygen purity level of 93%, providing you with a reliable and consistent source of oxygen that meets medical and safety standards for various applications.
5 Mode Setting
With 1-5 settings to choose from, you have the flexibility to select your device's performance, ensuring it caters to various situations and user preferences.
Oil-free Compressor
Our machine is equipped with an oil-free compressor, ensuring that the oxygen generation process remains free from oil contaminants, contributing to a cleaner and safer oxygen supply.
Molecular Sieve
Our machine utilizes high-quality molecular sieve imported from France, guaranteeing the highest purity of oxygen for superior performance and safety, meeting the most stringent standards
Air Filter
Integrated air filter during intake, ensuring that the oxygen produced is clean and free from contaminants, providing you with a healthy and pure oxygen supply.
Packing List
Charger Provide According Your Country
Certified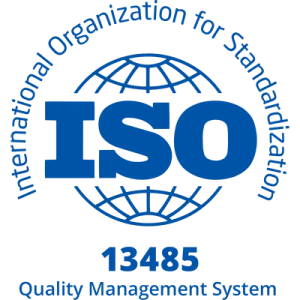 ISO 13485:2016 Certified
This product certified to meet the rigorous standards outlined in ISO 13485:2016,  maintaining the highest levels of quality and safety in medical device manufacturing.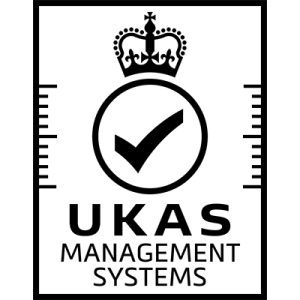 UKAS Quality Management Certified
This product hold UKAS (United Kingdom Accreditation Service) certification, further confirming our commitment to excellence in product quality and safety.